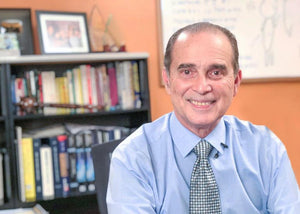 The weight loss...that stays lost!
The NaturalSlim® system was developed by metabolism specialist Frank Suárez.
It includes scientific discoveries on the subject of metabolism repair, help from a certified metabolism consultant, the correct diet for your body type, and the natural supplements needed to make the changes that will help you lose weight and feel more energy.
Slow Metabolism
People with "slow metabolism" find it difficult to lose weight or maintain their weight. NaturalSlim ™ is a system that offers several natural products specially formulated to raise the metabolism without using stimulants.
NaturalSlim Programs (by language)