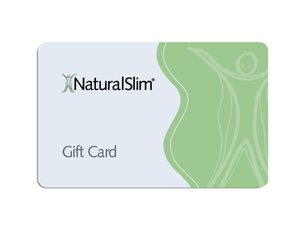 Give the gift of wellness!

Happiness begins with a healthy body. NaturalSlim is not a miracle product. It is a complete system that produces results.

That's why the NaturalSlim gift card is the best gift. With this versatile gift card, the recipient can choose from any of our products: from books to kits to supplements.